Hydraulic Cylinder Repair
Troubleshooting And Problem Identification
The key to solving hydraulic cylinder problems is understanding the nature of the issue. We take a thorough approach to identifying the root cause of failure or inefficiency and work backwards to understand the scope of the entire problem. This helps inform a better standard of repair—whether it's a simple piston replacement or a complete part replacement due to widespread, catastrophic failure.
Our technicians always provide recommendations with the best outcomes in mind. If we believe a repair will keep your equipment working far into the future, we'll do what it takes to make that a reality. In other cases, replacement might be the more cost-effective option.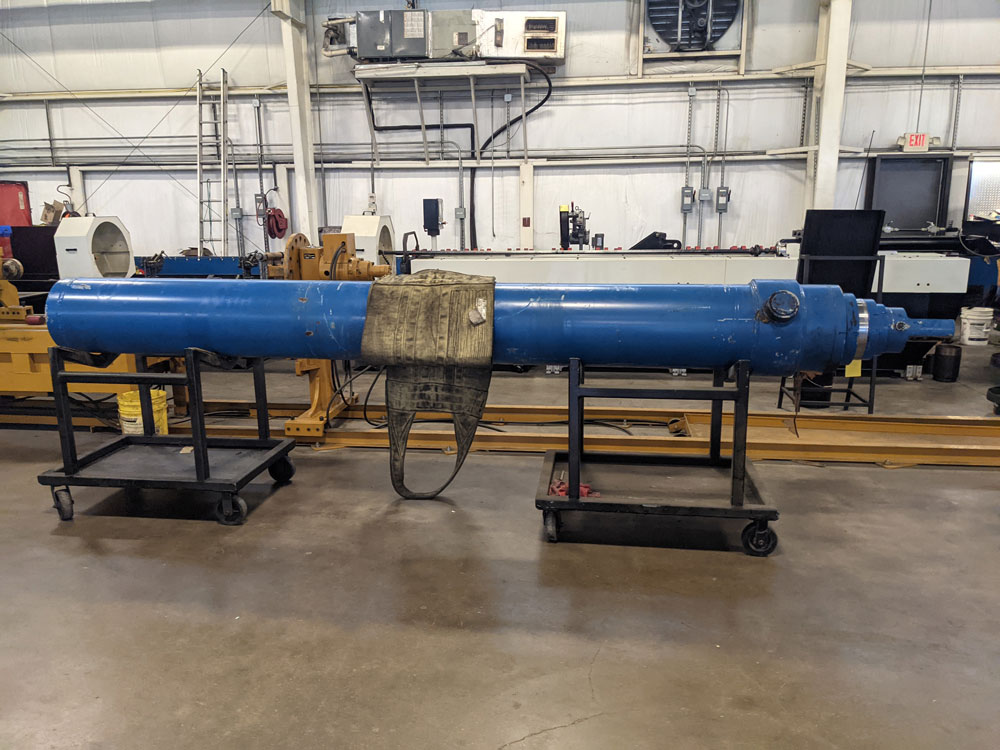 Replacement Parts And Components
Our inventory of hydraulic cylinder components means we're equipped to administer repairs quickly. We stock pistons, seals, connectors, heads, clevis assemblies and much more. Whether it's a single component replacement or a virtual rebuild of a failed cylinder, we work quickly to deliver solutions that last, using only the highest caliber parts and components.
Hydraulic Cylinder Repair Service
After years of pumping, hydraulic cylinders can wear out. Sometimes, contamination creeps in, bringing friction into an otherwise frictionless environment. Other times, air pockets cause cavitation, slowly degrading the equipment. In any case, it's important to seek hydraulic cylinder repair from professionals who understand the problem and how to fix it right.
At Hydra-Tech Systems, we deliver a complete scope of hydraulic cylinder repair service to our customers, to keep their vital fluid power systems running efficiently and reliably. Whether it's field equipment, factory hydraulics, telescopic cylinders or a custom system with specialized cylinders, our expertise always leads to solutions for you.